The latest news from O'Kanes
Below you will find out latest news.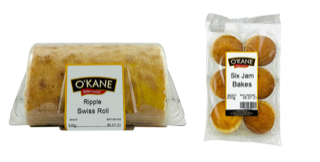 County Armagh company Bakers Wee Buns have been selected to produce the next four products in the ever growing O'Kane Irish Foods bakery range. This will be made up of a three flavour Swiss Roll range and complemented by the legendary Northern Irish Jam Bakes.
We are delighted to be chosen to provide the next products for Eddie and his team. I am looking forward to growing sales and adding to the range over the coming months. Bob Tyrell (Bakers Wee Buns Ltd)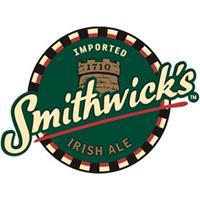 After successfully testing demand for Smithwicks in the mainland UK market, and after much perseverance we are very pleased to be the first new direct wholesale account opened by Diageo NI (Smithwicks) for many, many years!
"I was down in our goods-in bay this morning and it was great to see the first direct Smithwicks delivery coming in. Ever since we got the trial stock earlier in the year, I have had so many requests for the extended Smithwicks range over the past few months. Offering a previously hard to source product range gives great credibility not only to us as a specialist supplier of Irish products but also our Irish pub and club customer base."
Natalia Brengoszewska
Telesales Manager (O'Kane Irish Foods)

We are pleased to announce that O'Kane Irish Foods is now the sole UK mainland distributor for the fantastic Doyles Irish Cider. We have launched with the biggest selling medium variant and the additional flavours will be added later in the year.
"Our Managing Director, Helen Troughton, first presented to O'Kane Irish Foods at an Invest NI event in Belfast and after a follow up meeting in London our cider made a shortlist for a trial listing with them. After winning the listing we were delighted that O'Kane's wanted to take this a step further by formally representing the Doyles brand in the UK market."
Mathew Kinloch
Export Manager (Armagh Cider Company)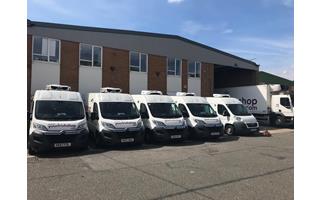 After 15 years at Wembley, we have moved to our new home at the LCP Phoenix Trading Estate, Perivale, with 300,000 cubic feet of storage.
"I have been looking around for about three years now for a suitable facility which would enable us to bring all parts of the business under one roof and whilst a few came up I didn't feel they were quite right for us. With LCP I've found the partner that will allow the business to grow over the next 10 years. That was evident in the flexibility shown from early in the negotiations. I got the impression right from the start that they also believe in long-term progressive relationships rather than the bog standard tenant/landlord relationship."



"Of course, it helps that the location is absolutely ideal for us and the enclosed estate provides peace of mind in terms of security."
Eddie O'Kane
Managing Partner (O'Kane Irish Foods)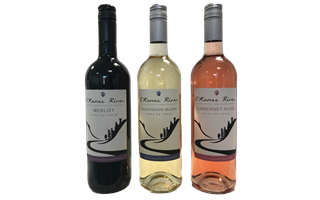 O'Kanes River launched. The latest products to join the O'Kane stable, our 750ml range of wines, Merlot, Sauvignon Blanc and Rose.
"It's been great fun putting the wine range together, we had six tasting sessions in all I think. What we ended up with is a great quality wine at a reasonable price for our pubs and independent retailers."
Maureen O'Kane
Partner (O'Kane Irish Foods)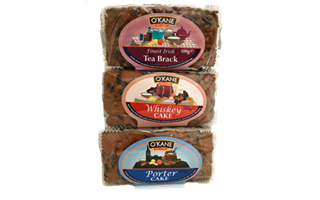 O'Kane Finest Irish cake range added to the ever growing O'Kane own label portfolio.
"We are delighted to have been chosen as the manufcaturer for O'Kane cakes. By staring with a Whiskey cake, porter cake and a tea brack they have selected an excellent quality range of products, lovingly baked by us, using only the best quality, certified Irish ingredients. I am already looking forward to working with the O'Kane team to expand the cake range later in the year."
Brian Seery
Managing Director (Seerys Cakes, Co Carlow, Ireland)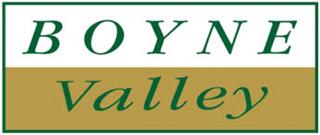 From December O'Kane Irish Foods will be the exclusive UK trading partner for the Boyne Valley Group food portfolio.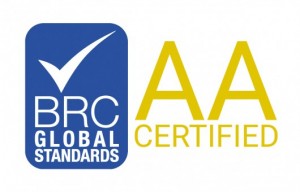 At our first attempt BRC AA accreditation status is achieved!
"We commenced the process just over a year ago and I knew were were in good shape coming up to the audit but to achive the highest possible rating first time out is a fantatsic achievement. This is a great reflection on the dedication and commitment of all our team members. I am extremely proud of them all."
Yashar Ansari
Operations manager (O'Kane Irish Foods)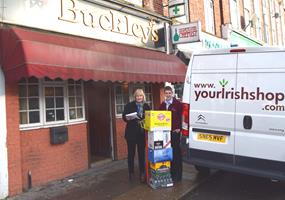 O'Kane Irish Foods pub division launched, offering our portfolio to around 600 Irish clubs and free houses in the UK.
I suppose it was only a matter of time really... Having evolved since 2003 to become the largest dedicated supplier of Irish brands to the major supermarkets in Britain, O'Kane Irish Foods has launched a new service to the large and successful Irish pub and club sector.
"When we rolled out our O'Kane Direct service to smaller independent retailers in Manchester last year, we simultaneously trialled a service to the Irish Pubs in that area and after a successful evaluation it was decided to provide the service over a much wider area. Over the years, many publicans knew us as the company bringing favourite Irish foods to their local supermarket and subsequently there have been many, many requests to provide a professional and reliable service for Irish pubs and clubs. I am really excited about the new project."
Kate Lynch
on trade Sales Manager (O'Kane Irish Foods)